Aktualności
Announcement of the jurors of the Solo Dance Contest 2023!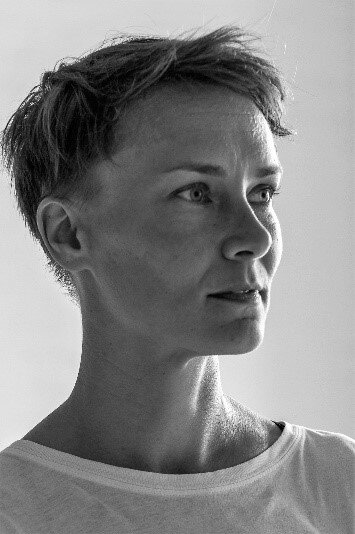 Solo Dance Contest 2023 is an international competition for a solo performance in the field of contemporary dance. It will take place as part of the 15th Gdańsk Dance Festival, on September 4-8, 2022. Solo performances by professional dancers and students of art academies will be presented on stage and the winners will be selected by an international Jury. The prize pool is 6,000 euros. As every year, the audience will also choose their winner.
To join the Jury of the Solo Dance Contest 2023, Klub Żak invited artistic personalities and experts in the field of contemporary dance. The jury will include: Edyta Kozak – artist and curator of polish and European dance projects, Johanna Ikola – finnish choreographer and artistic director of Full Moon Festival and Andreas Constantinou – performer, choreographer of many awarded works and founder of dance initiatives.
Edyta Kozak – active on and off stage for over 30 years as a curator of dance projects. Former soloist of the Grand Theater in Warsaw and Stadttheatre Bern in Switzerland. She headed the Association of Independent Dancers, was the creator and curator of the "+++ dance" program at the National Theater in Warsaw, a partner and expert of European networks: Aerowaves, advancing performing arts project and Open Latitude, collaborated with the Goethe Institute, the Swiss Cultural Foundation, etc. She is the founder and artistic director of the Body/Mind Foundation. She received the award of the Minister of Culture and National Heritage for promoting the art of dance. She was a juror of the "Young Dancer of the Year" and a member of the prestigious jury of the "Pearls of Dance" Competition.
Johanna Ikola is a danceartist and choreographer with a MA degree of dance from The Theatre Academy / The University of Arts Helsinki in 2005. She has worked with a number of established choreographers and been a member of Aalkokoski Company and Liisa Pentti+ Co. She worked for Finnish Art Counsil in various expert positions and currently is the new Artistic director of Full Moon Dance Festival.
Andreas Constantinou is a performance artist, artistic director of HIMHERANDIT PRODUCTIONS since 2006 and Q&A Studios - Queer Art Studios Aarhus. He graduated from Trinity Laban and worked with Punch Drunk. Since 2013 he created THE GENDER HOUSE PROJECTS and QUEER ARTS FESTIVAL that tackled themes of gender, sexuality and identity from different artistic perspectives. He created the award-winning performances that has toured extensively in theatres and festivals throughout Europe. Andreas was also an established dance teacher and lecturer, being inter alia Head of Contemporary Dance Division at Klassiski Listdansskolinn in Reykjavik and Head of the Dance at Performers House, Denmark.